Our advantages
With Everly Real Estate you will work with a Broker that has a thorough knowledge of the market and product you are looking to acquire, sell or lease. We take the time to fully understand your needs and put together a strategy to fulfill them.
1
Tenant Representation
When relocating your existing business or finding a location to start your business, the most costliest mistake can be finding and leasing the property by yourself. You are a professional at what you do, your time is of value and it is impossible for you to fully understand the ever changing commercial real estate market. Let a professional guide your path. We will analyze your requirement criteria and using property databases and our knowledge of existing properties, locate and provide various choices and options for your review. Once identified, we will assist you in negotiating the terms and conditions including but not limited to rent abatement, expense caps, and escalations that will ultimately result in the execution of a lease agreement. The best part is that the Landlord pays our fee!
2
Landlord Representation
As a commercial real estate investor you know that the value of your property is defined by the leases and tenants in your building. Finding and vetting the right tenants can be overwhelming and time consuming. Let a professional handle the task of filling your vacancies. Our approach to marketing is not just putting a sign on the property and list it in a database and hope someone calls. We define the type of tenant that will best suit your building and will target them with direct mail, broker email blast, data base listing, social media and we still believe in cold calls. Once we find your tenant, we will assist in the negotiation, financial review and the preparation of the lease agreement.
3
Buyer Representation
Acquiring a commercial property can be a time consuming and arduous undertaking. We work with Investors and End Users to determine their criteria and then pin point a selection of properties for consideration. Once a property is selected we will assist in the negotiation and preparation of the purchase agreement. During the study period we will review and provide comments on study material such as leases, surveys, appraisals, environmental and engineering reports, income and expense statements, title policies and all other relevant documentation relating to the property. We have assembled a team of Lenders, Appraisers, Engineers, Architects, Building Inspectors and Tradesmen to ensure your transaction will be successful.
4
Seller Representation
Whether your building is fully or partially leased or it has become vacant, we can help you achieve your goal in selling and to maximize the return on your investment. We will work with you to examine the market and determine a price that will meet your expectations. Our approach is not one in which we put up a sign and enter your property into a data base and hope that we hear from a buyer. We use a target approach to our marketing utilizing out internal data base of investors, brokers and end users. We send frequent broker email blast to our list of over 1100 area brokers. In addition we will design a direct mail campaign to get your property in front of investors and end users. Our success is proven and we look forward to working with you!
our mission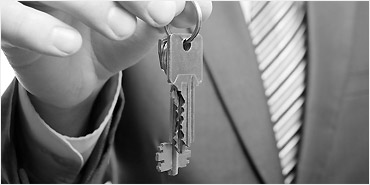 To successfully help commercial real estate investors and end users  maximize the returns on their properties:
We work in the following counties in Northern Virginia
Loudoun
 Fairfax
Prince William
VA. License Number 0226023897